How to fix WordPress downloading file "options.php" instead of actually saving Options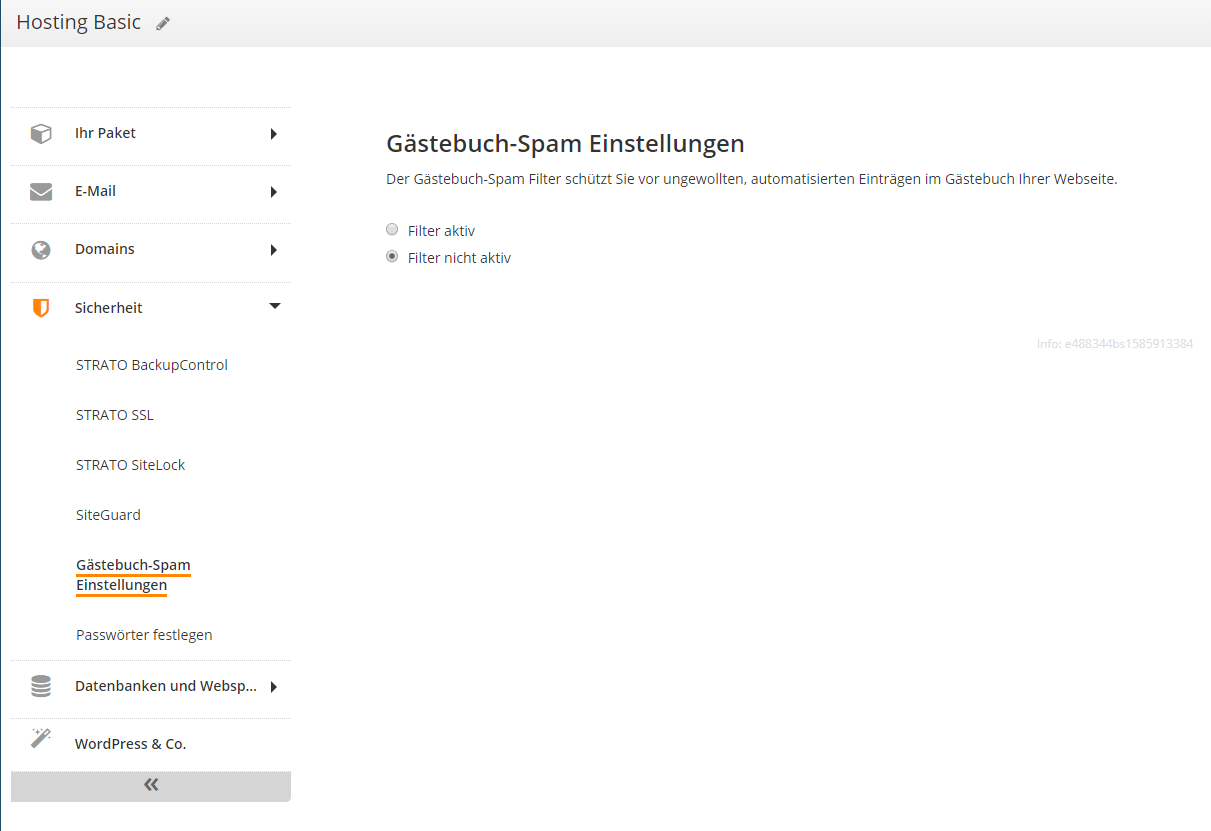 I had a weird error – again on the host STRATO in Germany. Whenever I wanted to save the options WordPress would just download the option.php file instead of actually saving my data. The problem fortunately could be fixed easily because I remembered that there is a bad and weird setting within the STRATO hosting administration interface.
Simply deactivate Guestbook Spam Protection
The guestbook spam protection mechanism in STRATO is outdated and does not work. It is a wonder they actually still offer this and it is even more problematic that this function is activated by default. What it does is it prevents certain data to be processed when it comes through the POST channel. The mechanism is far too strict and should ALWAYS be deactivated. It provides some protection but the problems you may encounter outweight any benefit.
To deactivate this bad setting go to your STRATO hosting environment site and head over to "Security" – "Guestbook spam protection" and set it to off. Dont't forget to write them that this setting isi buggy and bad.